(This section consists of 6 multiple choice questions with an overall choice to attempt any 5 questions. In case more than the desirable number of questions are attempted, only the first 5 questions will be considered for evaluation).
Question 50
Match the following: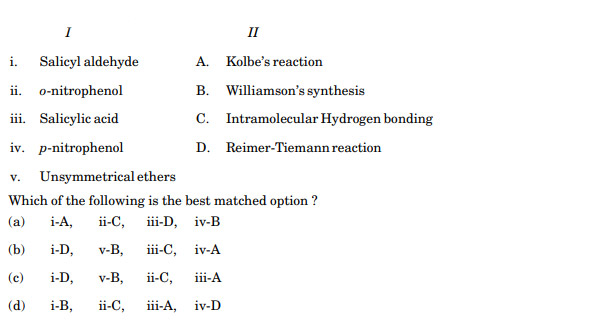 Ans. (c)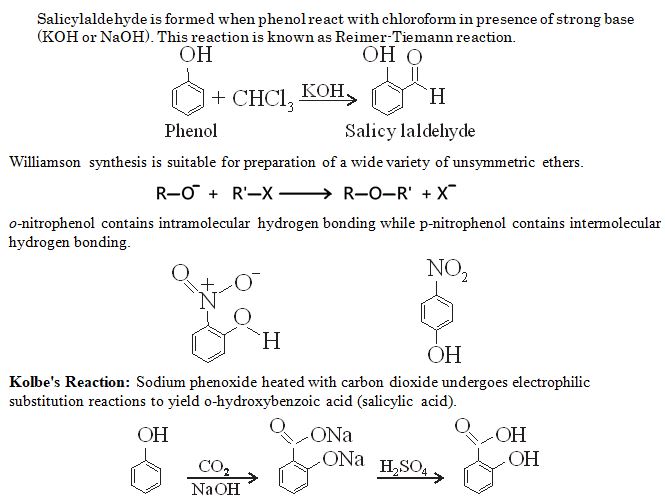 Question 51
Which of the following analogies is correct :

Ans. (b)
Oxygen contains no d-orbital for bonding.
Cl2 is less reactive than ClF.
Xe form many compounds but He not.
Question 52
Complete the following analogy:

Ans. (d)
ZnS - Ionic solid (contains ionic bonds as zinc is metal and sulphur is a non-metal) SiC - Covalent solid (contains covalent bonds as both elements are non-metals)
Case – Study
Read the passage given below and answer the following question nos. 53 – 55.
Carbohydrates are polyhydroxy aldehydes or ketones and are also called saccharides. Glucose is an example of monosaccharides. Glucose (C6H12O6) is an aldohexose and its open chain structure was assigned on the basis of many reactions as evidences like presence of carbonyl group, presence of straight chain, presence of five -OH groups, etc. Glucose is correctly named as D-(+)-Glucose. Glucose is found to exist in two different crystalline forms which are named as and . Despite having the aldehyde group, glucose does not give 2, 4-DNP test.
Question 53
Which of the following represents D-(+)-Glucose ?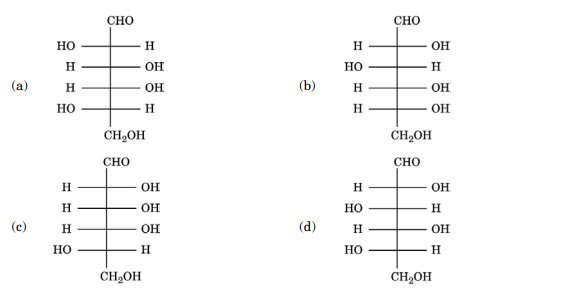 Ans. (b)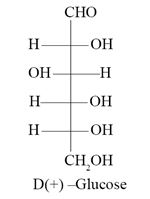 Question 54
Glucose on oxidation with gives a dicarboxylic acid called saccharic acid. This result validates the fact that Glucose possesses :
− CHO group
− OH group
Data is not made available to everybody.
both − CHO and − groups at the terminals of the chain
Ans. (d)

Question 55
The pentaacetate of glucose does not react with − indicating the absence of :
− OH group
− CHO group
− COOH group
− group
Ans. (b)
Carbonyl group (>C=O) reacts with hydroxylamine (NH2OH) to form an oxime. No reaction with hydroxylamine confirms absence of carbonyl group in pentacetate of glucose.