This section consists of 6 multiple choice questions with an overall choice to attempt any 5 questions. In case more than the desirable number of questions are attempted, only the first 5 questions will be considered for valuation.
Question 50
Two charged spheres A and B having their radii in the ratio 1 : 2 are connected together with a conducting wire. The ratio of their surface charge densities will be :
1/2
2
1/4
4
Ans. (b)
When two charged spheres are connected together, charge flows from one sphere to other in such a way that potentials of both spheres become equal.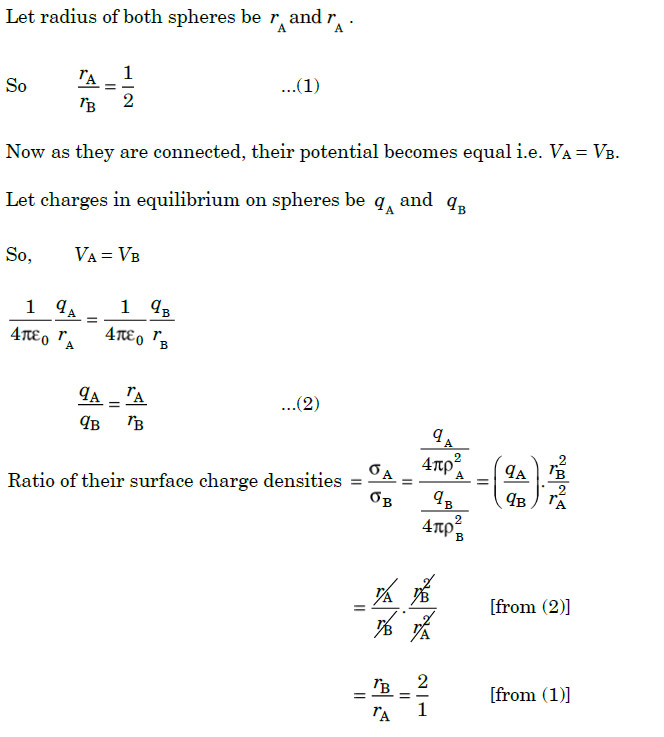 Question 51
A current carrying square loop is suspended in a uniform magnetic field acting in the plane of the loop. If the force on one arm of the loop is , the net force on the remaining three arms of the loop will be :

Ans. (d)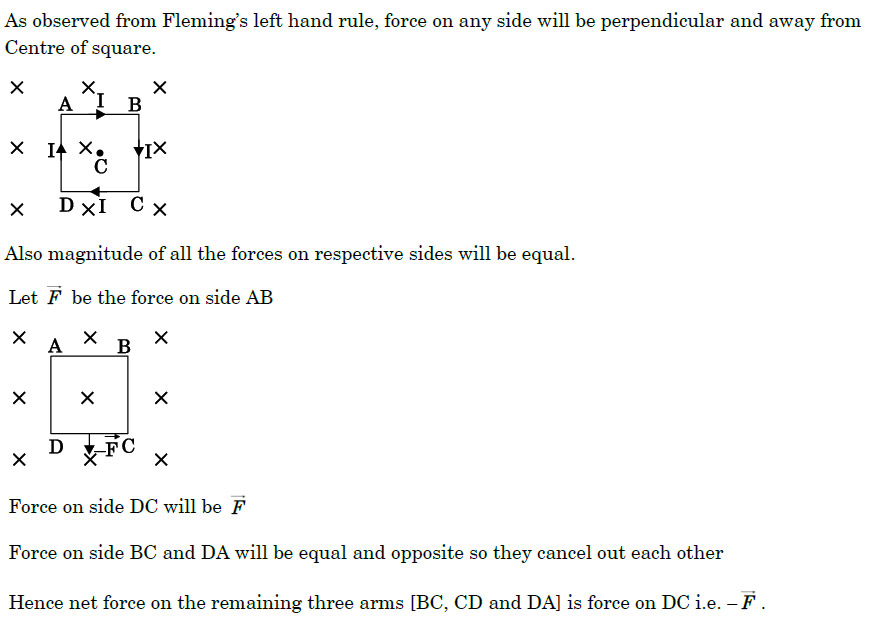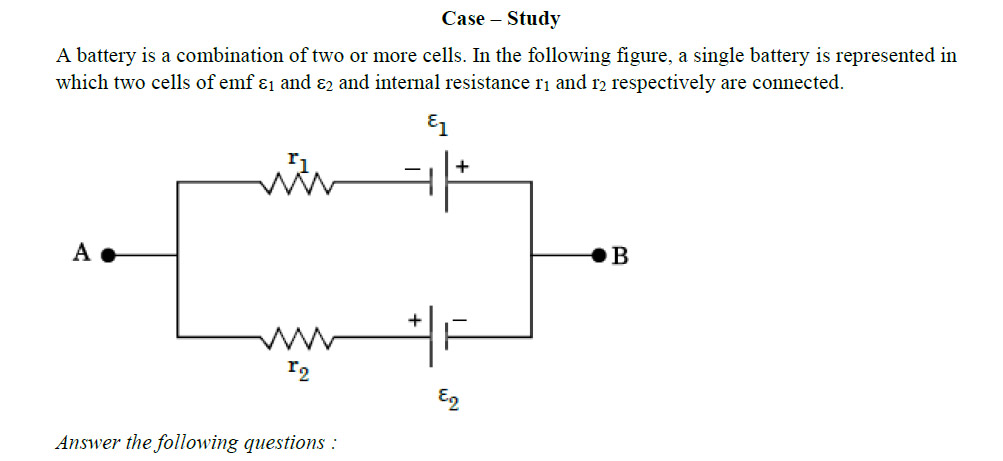 Question 52
The equivalent emf of this combination is :

Question 53
For terminal B to be negative :
ε1 r2 > ε2 -r1
ε1 r2 < ε2 r1
ε1 r1 > ε2 r2
ε2 r2 = ε1 r1
Ans. (b)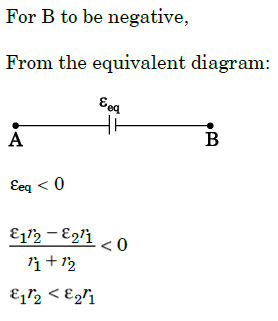 Question 54
The current in the internal circuit is :

Ans. (a)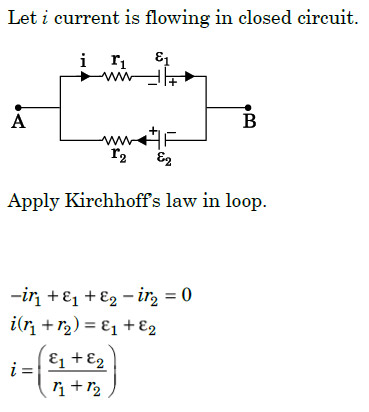 Question 55
The equivalent internal resistance of the combination is :